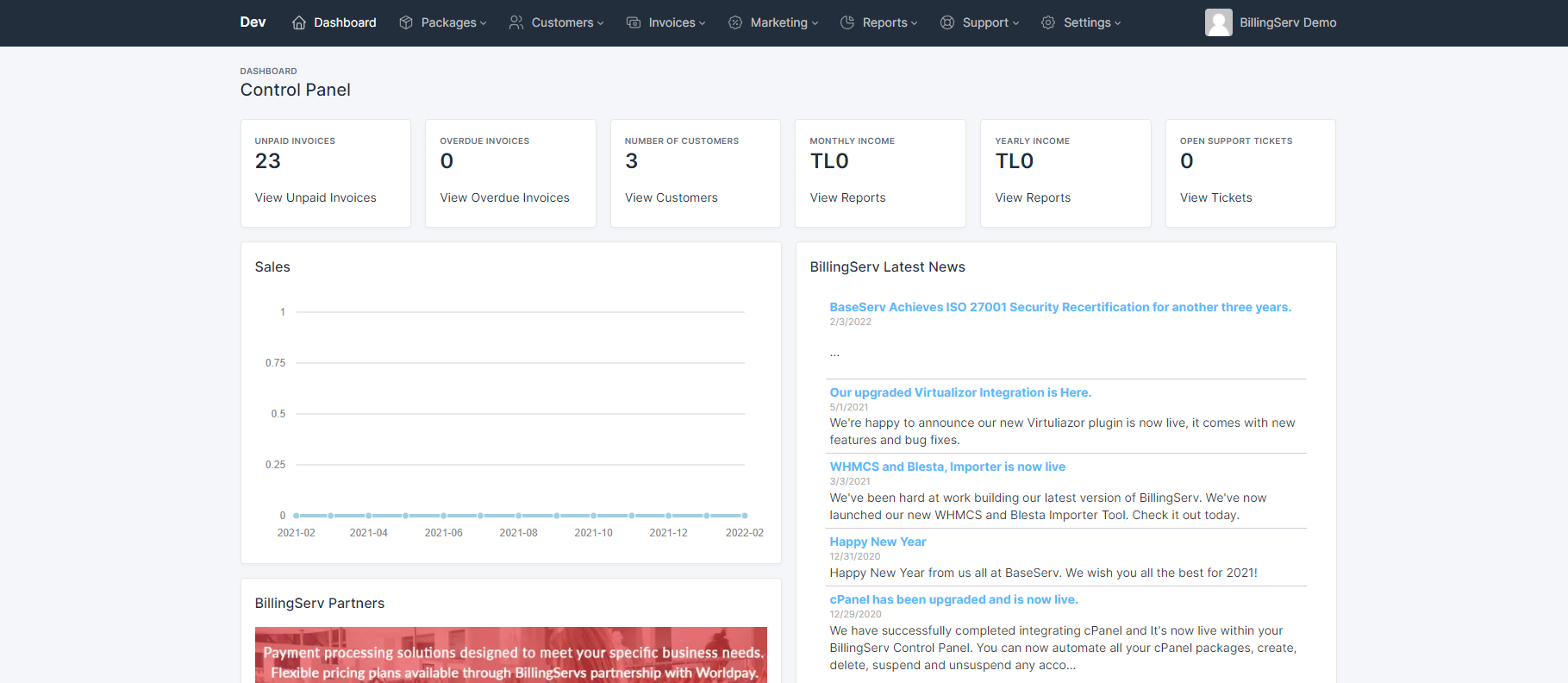 We've been hard at work over the last few months, we've been working away on our new admin theme, which is fully mobile/tablet friendly.
This will also serve as your client area theme, making sure they can checkout, order, pay invoices and check their services from anywhere.
We aren't stopping there, we want to make BillingServ completely hassle-free. So we will continue to make improvements over the next few months to make sure it works for everyone.
Watch this space, for more exciting releases coming up. There is a lot in store, and we'll be pushing updates faster soon.
Thank you for sticking with us, we couldn't do this without you.
Jord